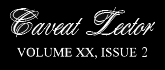 deliciously fatal to our bereft existence.

Yet all our new days
we will be,
we dream of your touch,
secretly,
craven.
All now flirtation.
All.
Now.

Ana Elsner is a multilingual poet and author. Her poems have appeared in various international literary journals and anthologies. Her latest book is the poetry collection Ciphers Of Uncommon Origin. A new book, Resurrected Omissions, is due out in 2010.